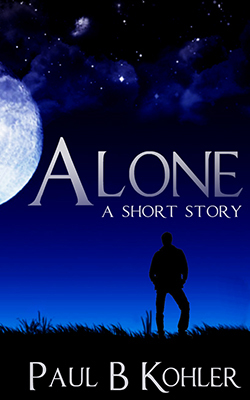 Alone is a short story I wrote nearly 15 years ago. Although this story isn't packed full of action, I feel that many people can relate to in some way. It was first submitted to be included in Something to Take on the Trip – A Charity Anthology (no longer in print). It was accepted and published in March of 2014. Here's a quick synopsis:
A sleepless night forces Rob McArthur to question what is causing him to lose sleep, life, and whether he's alone in his feelings.
This short story is offered free on this website for one week only. It's also available in ebook and print, along with six other short stories here.
---
Oh no! It looks like you missed this one. If you would still like to read it, click on the link above to read it on Amazon. Then, check back HERE on Monday for the next Free Fiction Monday installment to enjoy!
---